Below you'll find a list of the services that New Life Painting and Restoration provides. Our wide range of skills allow us to take on many different jobs of all kinds and sizes, and are able to give any house or business a brand new look and feel, inside and out.
Interior
Decorative Finishes
Exterior Painting/Staining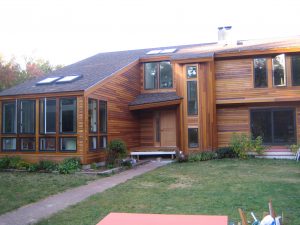 Exterior painting is not only about coloring, but also includes preparing the walls for painting, peeling off already existing paint, fixing up the problems that cause paint to chip down and selecting a beautiful color combination that can give a wonderful look to your property. We have the solution for all your painting needs. Whatever you need, just name it and you'll get it here. Now, give your property a completely different and classical look with excellent painting services of the company.
Cabinet Finishing and Refinishing
Have cabinets that need a new look but don't want to spend thousands on new ones or re-facing them? Call us to see about our premium cabinet finishing techniques. We can update your kitchen, bathroom, or any wood surface in your home. Our process is superior to most cabinet finishers. We go the extra mile, and it truly shows.